12 Oct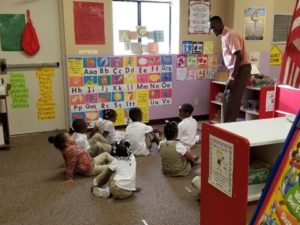 We welcome you to Excellent Learning Preschool, Inc. It is our pleasure to serve you by caring for your child/children. Please take a few minutes to read over our center policies. We hope that all your questions will be answered. If not feel free to ask us any questions about the handbook and our policies. We look forward to serving you – Our Staff at Excellent Learning Preschool Inc.
Excellent Learning Preschool Inc. operating hours are Mon-Fri from 6:30am to 4:00pm. The office hours are Mon-Fri from 8am to 3:30pm, with scheduled touring days of Tues.-Thurs. from 9:30am-11:30am and 2pm-3pm.
We accept children 2-12 years of age. All children accepted must have an up-to-date immunization record. We are an ABC facility, and will accept a tuition voucher.
The monthly tuition is due at the first of the month in full (no partial payments) and a late fee will be applied at 5:00pm on the 5th day of non-payment regardless if your child is present or not. If the center is closed on this day, your payment is due the day before the center is closed.* For any payments made after the fifth day, there will be a late fee applied. Tuition is based on enrollment, not attendance. Your child must be withdrawn from the center in order not to be billed. If your child is withdrawn, you must wait approximately one month before he/she can return if there is space and no waiting list.
This facility is operated in accordance with U.S. Department of Agriculture policy, which prohibits discrimination on the basis of race, color, sex, age, handicap, or national origin. Excellent Learning Preschool Inc. is an equal opportunity employer.
*Effective May, 2020